17Nov 07
Published by stelabouras in Coding, Internet, Software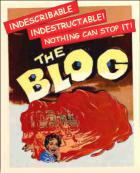 WordPress comments system is rather simple in its implementation and cannot treat author comments in a different way.
It's basically the theme's job to take care of it, so here is a way to make your comments author-aware!

Open the file comments.php (or any other similar file your theme uses) using your favourite text editor and insert this line before the "foreach" command.
< ?php
global $authordata;
$post_author=apply_filters('the_author', $authordata->display_name);
?>
Then, move to the comment code and find the line responsible for the comment div (or li) of the theme, and change it so it looks like the following code.
<div class="comment<?php if(get_comment_author()==$post_author){ ?> author< ?php } ?>">
[--Comment Code here--]
</div>
Finally open your theme's css file and add this line, changing the css code in order to match your needs ;)
.comment .author {
background-color:#777;
}